Elections

The topic: Elections. The mood: somber, with a few outbreaks of enthusiasm. The place: The physics tearoom.



The French elections of the previous year. Serious stuff...



...but then someone got a little too excited.



The enthusiasm was catching.



There was a large crowd fascinated to learn about the facets of elections...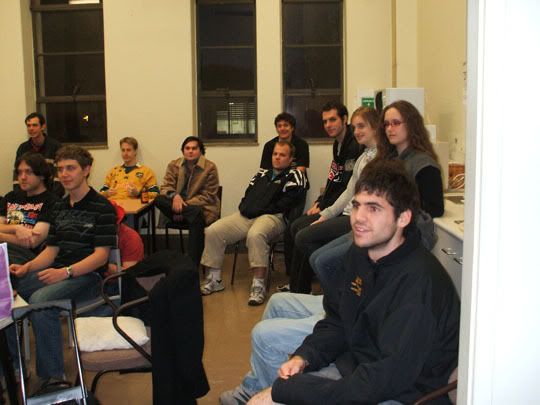 ...and that European standard is the decimal comma. Confusing.



If the photo was just a little bigger, you'd be able to see Dave's vote from the Senate election.



"Just keep on smiling or you'll get poked in the side again..."