Liquid N2 Icecream - Part #1

Conventional icecream takes a couple of hours to form. We thought "stuff taking that long" and brought in the really cold gear to reduce that time to a few minutes at most.



First things first, appropriate dresswear is required. A fashionable black/orange shirt usually does the trick.



It looks rather ominous at first, with all the bubbling and the steaming and the like, but it's a very chilled out sort of substance.



It wants to be your friend...



Once you have some of this stuff...



...you add some nitrogen...



...whilst stirring frantically...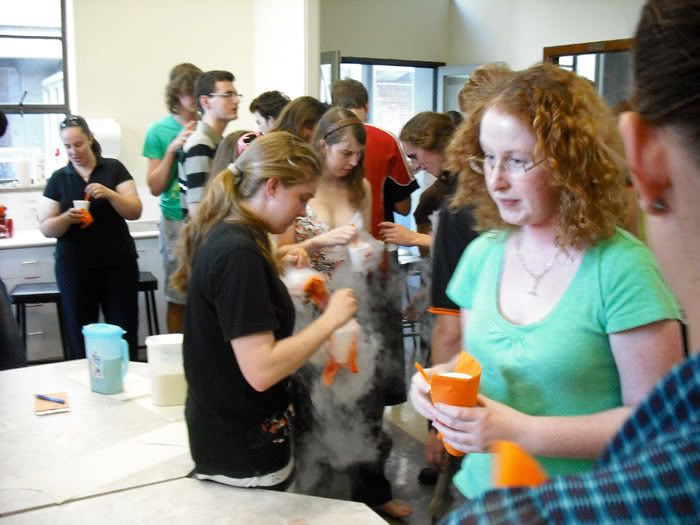 ...(else it'll freeze into difficult lumps)...



...and the nitrogen absorbs all the heat...



...and leaves as normal air, leaving perfectly frozen icecream which looks like...



...this.



Yes, this is what it's meant to look like. It looks like this because... uh... hey look down there!



...(checks Wikipedia)...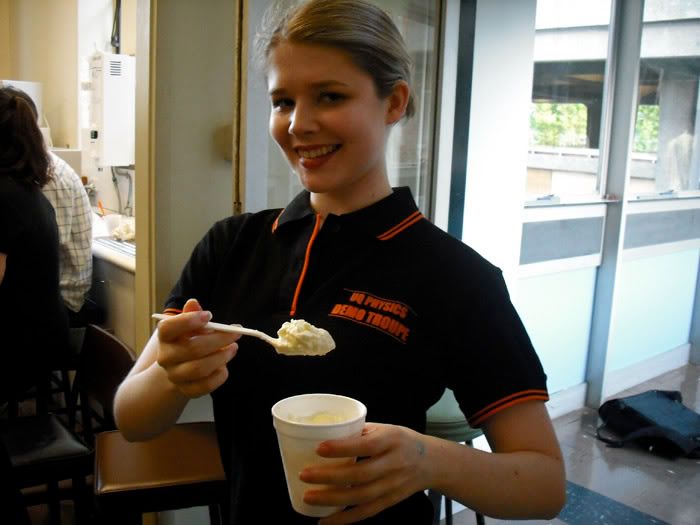 Because it freezes so quickly, you need to mix it extremely well to prevent crystallization - not easy to do by hand with a plastic spoon. Still tastes pretty good though.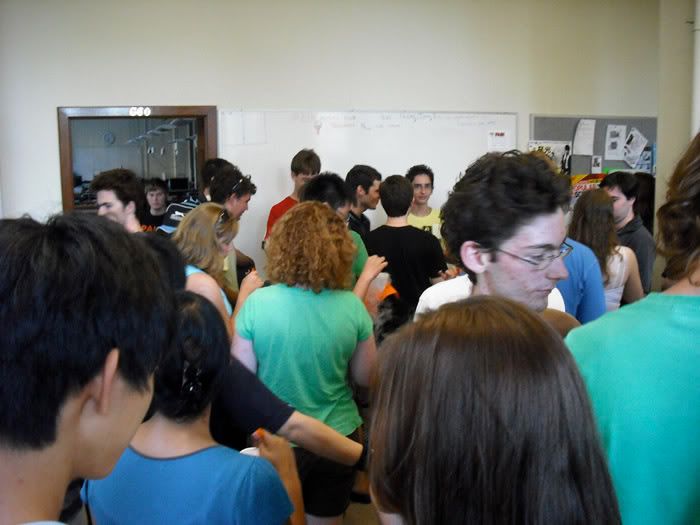 Now it's seen to be successful,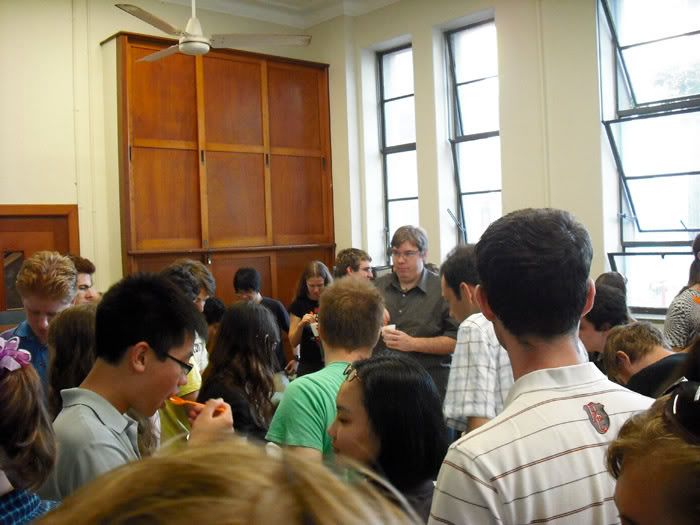 everyone wants to make their own!



Just because you're paranoid doesn't mean they're not out to steal your icecream...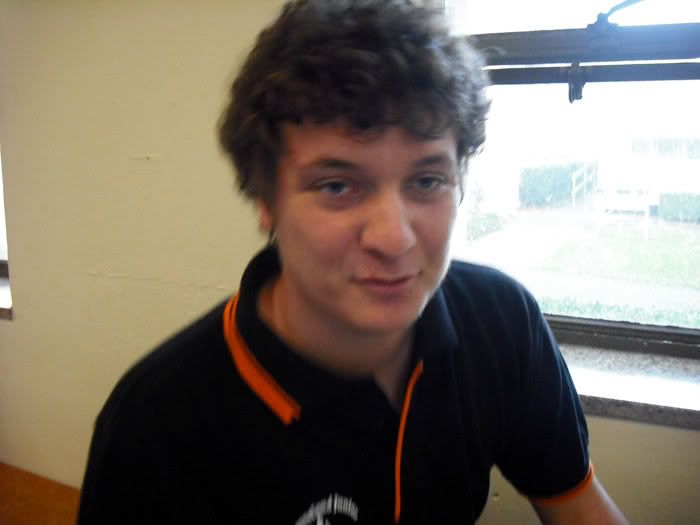 [Random Interlude] "Hullo Mr Weasel..."