Rocket Science

What happens when you mix explosive air pressure with water and appropriate containers?



Basic principle of rockets: Rocket goes one way, water goes other way, hopefully splattering a few people.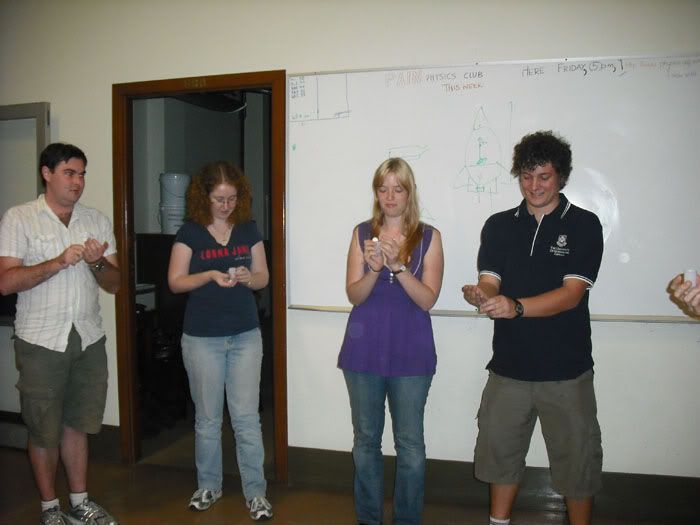 But first, a basic demonstration of what happens...



Of course, it's more impressive when it works properly.



"And now for a nice refreshing drink of... hey, who stole my water?!"



Behold, the thingummymabob...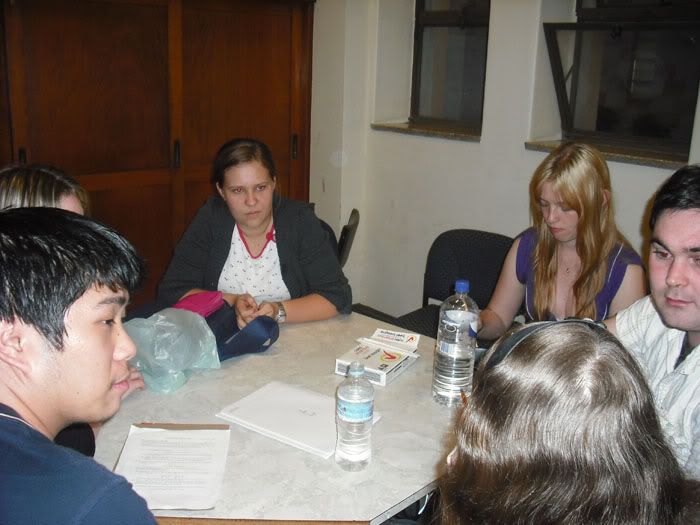 And so design and construction began...



Beware of people bearing masking tape.



Basics 101: Rocket must fit in launcher.