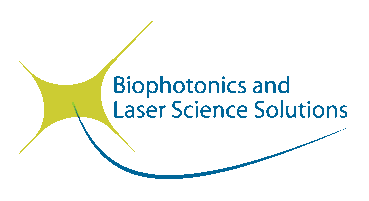 Innovative consulting, testing and research services
Biophotonics and Laser Science Solutions* is a commercial consulting service which accesses the resources and expertise of the Centre for Biophotonics and Laser Science at The University of Queensland.
Areas of Expertise
We solve problems relating to light, colour, optics, lasers and biophotonics, including laser safety issues, hazard analysis and applications.
Our expertise is broadly based in the physical sciences. We have collaborative initiatives with the biological and health sciences through our biophysics program so we are ideally placed to handle consulting jobs with diverse requirements.
We can undertake consulting work and contract research in our fields of expertise which include:
General Physics
Laser Science
Biophysics
Optics and Photonics
Spectroscopy and optical diagnostics
Computer modelling, data analysis, simulations and image processing
Optical thin-films (deposition and analysis)
Optoelectronic device prototyping
Electrical characterisation
Polymer and chemical synthesis
Solar Cell testing
Specifically, we can:

Test lasers for output power, wavelength and classification according to the Australian Standard AS/NZS 2211.1:1997 and Supplement AS/NZS 2211.1 Supp 1:1999
Determine suitability of commercial laser systems and associated devices for specific applications and provide technical support to users of lasers and optical systems
Develop laser safety and training courses for specific end users of particular laser systems
Characterise light sources in terms of output power and wavelength
Conduct laser-based spectroscopic studies with spectrally and temporally resolved imaging capabilities, and fluorescence and absorption spectrometry
Solve commercial problems using optical and laser-based tools and techniques
Perform colour analysis using spectrophotometry
Conduct laser titanium welding (eg for jewellery and spectacles)
Study samples using optical microscopy, including confocal, far field and fluorescence imaging
Detect single molecule fluorescence

Facilities
The Centre has a range of facilities. For details click here.

Contact

For further information, please contact:

Centre for Biophotonics and Laser Science
School of Physical Sciences
The University of Queensland
Brisbane QLD 4072

Phone: 07 3365 3405